Alter Bridge start recording ABIII (with photos)
2-16-2010
Alter Bridge posted an update on their official website announcing that they have officially started recording their third album.

Original article:
http://www.alterbridge.com/html/2010/02/16/recording-of-ab-iii-starts-today-with-photos/

Recording of AB III Starts Today (With Photos)

Hello Alter Bridge Nation,

It all started yesterday when we arrived in Miami, FL. First, there was a ton of equipment to bring in...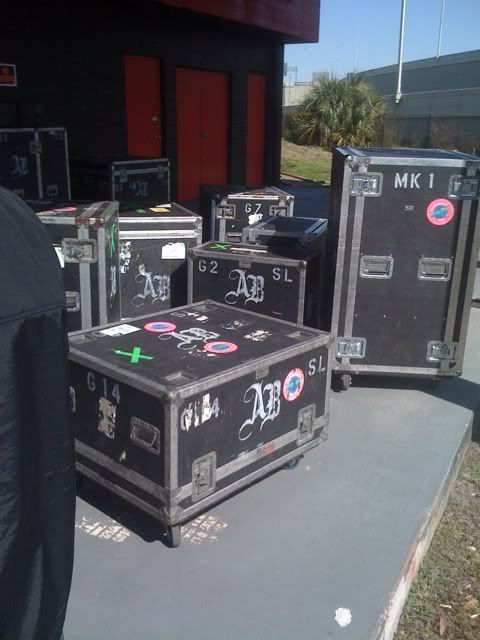 After that, everything was set up to begin to track...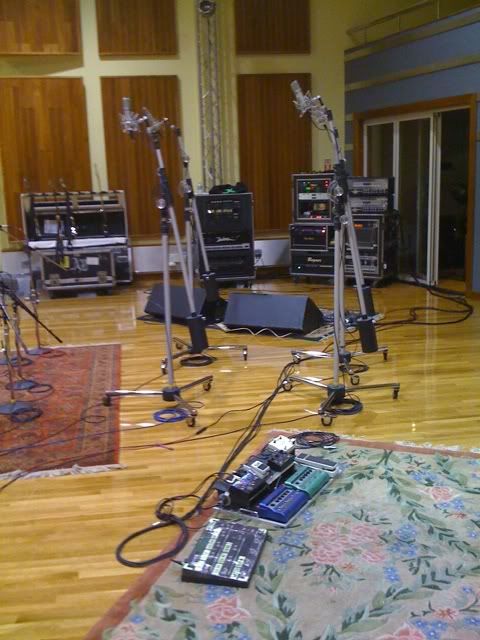 We spent the rest of last night getting sounds for Flip's drums as he is scheduled to be the first one to lay down tracks. Here is what his set-up looks like...




And now it is time for Flip to officially lay down the first tracks on our third album. We plan on recording 16 songs but as we have said before, only the best of the best will make the final cut. Stay tuned and we will update you more as the recording process unfolds.

In other news, we would like to let all Comcast Cable subscribers know that if you go to ON DEMAND and choose MUSIC, you can watch a free half-hour preview of our Live From Amsterdam DVD. Just look for the Alter Bridge concert.

And speaking of DVD's, Mark did an interview in mid-December where he talks about the experience of making the DVD and what it is like to be in two different bands. Many of you may not have seen this interview from San Antonio, TX so we thought we would highlight it. Here is the link...

http://www.examiner.com/examiner/x-24571-San-Antonio-Metal-Music-Examiner~y2009m12d17-QA-Creed-and-Alter-Bridge-DVDs-hardhitting-doses-of-live-rock

And finally, Slash had some great things to say about Myles in an LA Times interview and Slash also revealed that he and Myles will be playing many old Guns 'N Roses tunes on the upcoming tour this summer. Please note that while the author states that Myles "fronted" Alter Bridge in the past tense, incorrectly, we all know that Myles will be back with us in October to begin our own World Tour. Here is a link to the article...

http://latimesblogs.latimes.com/music_blog/2010/02/slash.html

Well, that is all the news that is fit to print for now and it is time for Flip to start banging on things. Game on!!!!

Keep rocking,

Alter Bridge